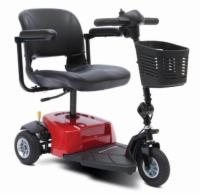 Lightweight, easily transported, and features a drop-in battery as a standard feature!
Breaks down into 5 pieces for easy transport in your car
Easy access for quick maintenance service
275-pound weight capacity
Weighs only 100 pounds, even when fully loaded and assembled!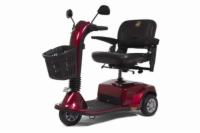 The Golden Companion is a compact, but very powerful scooter.
Supports up to 300lbs
User friendly disassembly
Adjustable LED headlight
Back-lit battery gauge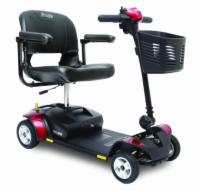 The power to move you without compromise!
Disassembles into 5 pieces
275 lb. weight capacity
Weighs only 94 lbs. with batteries